'Angry Birds' Was Just the Beginning, 'Fruit Ninja' Also Being Made Into a Movie
The race to adapt every popular mobile game continues with 'Fruit Ninja'.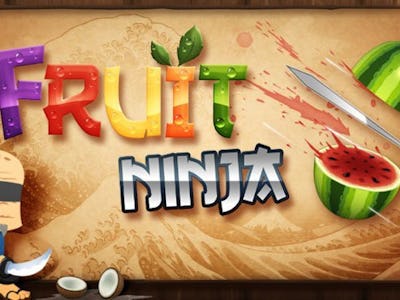 Halfbrick Studio
As Hollywood rushes to make more and more films based on already existing properties, mobile games look to be next big goldmine for hot properties. They have the advantage of coming with a built-in fanbase. Joining a rapidly growing collection of films based on mobile games, The Hollywood Reporter is now confirming that the popular Fruit Ninja game will be getting a movie adaptation.
Vinson Films has picked up the rights to adapt developer Halfbrick Studio's very popular, touch-based fruit slicing game. Producer Tripp Vinson (San Andreas) has plans to turn the game into a live-action family comedy, presumably based around a team of ninjas who hate fruit. The script is being penned by J.P. Lavin and Chad Damiani who are currently adapting How to Survive a Garden Gnome Attack for Sony Animation.
With the recent success of Angry Birds in theaters, it appears that films based on addictive, one-premise games can indeed be stretched out into successful 90 minute family films. Fruit Ninja will join other video game film projects currently in development, including movies based on the incredibly popular building simulator Minecraft and horror game Five Night at Freddy's.