Coroner Identifies Late Apple Employee as 25-Year-Old Edward Mackowiak
His death in Apple's Cupertino campus was ruled a suicide.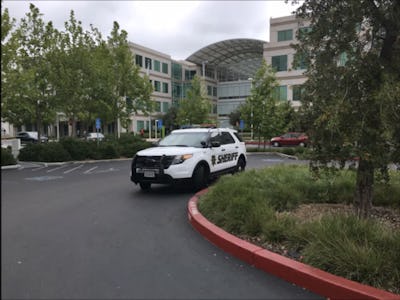 YouTube
The Santa Clara Coroner's office identified the 25-year-old employee found dead in a conference room at Apple's Cupertino campus Wednesday morning as Edward Thomas Mackowiak and confirmed that his death was a suicide.
Mackowiak was a distinguished student at the Rochester Institute of Technology, where he graduated in 2013 with a degree in computer engineering. According to MeritPages.com, Mackowiak was a Dean's List student at RIT's Kate Gleason College of Engineering during multiple quarters in his five years at the school. He was originally from Cazenovia, NY, and graduated from Cazenovia High School in 2009. Mackowiak took his own life with a gunshot to the head, the Santa Clara County Coroner confirmed on Thursday evening. His LinkedIn page has been taken down, but Gizmodo reported that Mackowiak was listed as a "software engineer" at Apple. The company refused to comment on or confirm Mackowiak's position, but a spokeswoman did say the company was "heartbroken by the tragic loss of a young and talented coworker," shortly after Mackowiak's death on Wednesday. Authorities did not confirm his identity or cause of death until Thursday night.
Contrary to the initial dispatch call, Santa Clara Sheriff's officers said there were no other parties involved and that Apple's Cupertino Campus was safe. Initial reports suggested that a female employee was involved in an argument outside of the building, but after their arrival deputies discovered Mackowiak was the only casualty.
"After further investigation it appeared there was no foul play and no other individuals were involved," Sheriff's deputies said in a statement.
The Cupertino campus remained open throughout the day Wednesday.
"Our thoughts and deepest sympathies go out to his family and friends, including the many people he worked with here at Apple," the Apple spokeswoman said. "We are working to support them however we can in this difficult time."