Nintendo's NX Console to Be Released March 2017, Ending the Wii U Nightmare
The NX will hit sometime during the first quarter of 2017.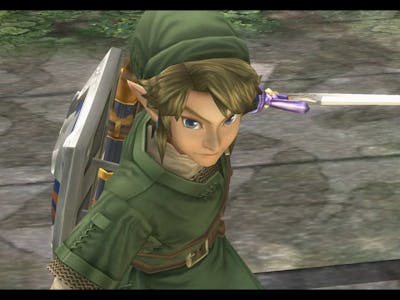 Nintendo
Nintendo announced early today that its new console, "codenamed NX, will officially launch around world sometime in March 2017. The NX comes merely four years after Nintendo's last major console release, the Wii U, which has struggled mightily since its release.
"For our dedicated video game platform business, Nintendo is currently developing a gaming platform codenamed 'NX' with a brand-new concept," the company wrote in its quarterly financial statement.
In late 2015, Nintendo CEO Tatsumi Kimishima told Time, "As far as NX goes, I've said it's different and obviously a new experience," and stressed again, It's something unique and different."
There's no indication as to what this concept actually is — or any other specifics about the console, for that matter — but Nintendo has made no bones about trying to separate itself from its Playstation and Xbox competitors in the past. Gaming breakthroughs like the Wiimote and incorporating a second screen into the gaming experience gave the Wii and Wii U enough of a different flavor for some gamers to justify owning the less serious-minded Nintendo consoles, even if they owned the Sony and Microsoft products. So look for something other than just a simple controller for gameplay when the NX drops next year. We're hoping it has brain implants or something.
News of the new console also brings with it the delay of one of Nintendo's signature titles. A new open-world Legend of Zelda game will bow on the current Wii U console at the same time as the NX version, meaning that it won't be available on any platform until next March. The Zelda game will be the focus of Nintendo's presence at gaming industry trade fair E3, though it will leave out any peek at the NX.
The NX is coming out sooner than most new consoles would, but that is a matter of necessity, since Nintendo's Wii U has largely been a failure. As of March 31, 2016 it has only sold just shy of 13 million units. Sure, it seems like a lot — until you compare that to the Wii's 101 million units. Even the much maligned GameCube, first released in 2001, has sold nearly 22 million units.
With the NX, it looks like Nintendo is hitting the reset button.