'Mirror's Edge Cataylst' Gets a New Release Date 
DICE is taking two extra weeks to, "make sure the game is as amazing as possible."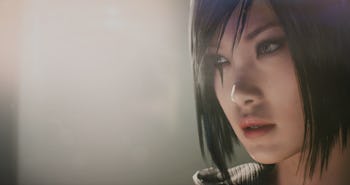 EA
Very soon, gamers will run their first laps in the Closed Beta for EA and DICE's forthcoming Mirror's Edge Catalyst, a reboot of the 2008 first-person parkour game Mirror's Edge. But today on the game's blog, design director Erik Odeldahl wrote that DICE has been given an extra two weeks to refine and polish the game. Originally slated for May 24, Mirror's Edge Catalyst will now release on June 7 in the United States, and June 9 in Europe.
"As you know, were about to open the gates to the city of Glass for participants of the Closed Beta," he writes. "One of the key features of the Beta and the full game is Social Play, detailed in our latest developer diary."
He continues: "To support the Social Play features, we are using a brand new online technology. We also want to make sure we have the opportunity and time to address player feedback from the Closed Beta. That is why we will give ourselves a bit more time to perfect the game, with a new release date for Mirror's Edge Catalyst of June 7th (NA) and June 9th (EU). We're confident that these extra two weeks will make sure the game is as amazing as possible for you the players."
A dormant franchise since the first Mirror's Edge released on consoles in 2008, an extra two weeks can't hurt fans anxious to run across sanitized, but shallow cityscapes again. A refresh from the original, Mirror's Edge Catalyst follows a freerunner named Faith and her involvement in a rebel movement against a totalitarian regime.
Unlike most first-person games, Mirror's Edge isn't about shooting, but running and figuring a way out of sticky situations. The game is one of the most notable uses of parkour, a training discipline developed from military obstacle courses that was introduced to the mainstream in Pierre Morel's 2004 French action movie District 13, produced by Luc Besson.
Mirror's Edge Catalyst will be available for Xbox One, PlayStation 4, and PC.