iOS 10: Artist Imagines Future iPhone With Dark Mode, Emoji Search, File Manager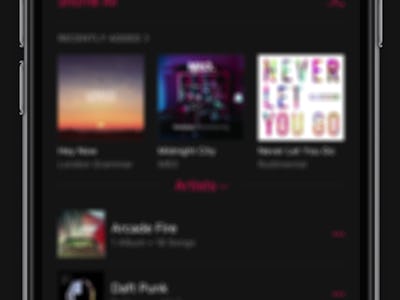 MacStories / YouTube
What if your iPhone's Siri could work with any app, or you could text-search to find the right emoji quicker? Two Apple enthusiasts released a video Wednesday showing how these ideas, and more, may work in a future version of iOS, the iPhone's operating system.
MacStories editor-in-chief Federico Viticci worked with concept artist Sam Beckett to come up with a vision for what iOS 10, the next major version, might look like. Beckett previously created a concept video for an improved Control Center, the set of controls accessed by sliding up from the bottom. Those ideas feature in the iOS 10 video with some refinements.
Among other changes, the concept features an optional dark mode. This would switch out the light backgrounds in most apps for darker shades. A similar idea is used on the Apple Watch, but that has an OLED screen that can switch off the black pixels to make it seem even darker. The result is on-screen elements that almost seem like they're floating on a borderless screen. Dark mode would be cool, but a future iPhone with an OLED screen would make this feature even cooler.
The video also features a number of iPad-specific improvements. Apple introduced the ability to run two apps side-by-side with the launch of iOS 9, but the apps can't really interact with each other. In the concept video, iOS gets the ability to drag and drop between the two apps, while the multitasking app switcher builds on the one currently in use on the iPad.
Apple is widely expected to unveil iOS 10 on June 13 at WWDC, the annual developers event where the company traditionally reveals first-looks at its latest softwares.