Nintendo To Stream Anime Short Adapted From 'Star Fox' Games
Prepare for 'Star Fox Zero' by watching the beautiful animated short airing on Nintendo's website this Wednesday.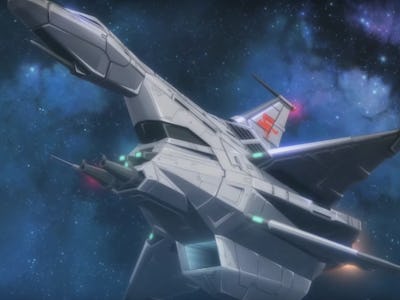 YouTube.com/Nintendo
Do a barrel roll and schedule yourself out of that Wednesday meeting. On April 20 at 6pm ET/3pm PT, Nintendo will stream on its website Star Fox: The Battle Begins, which we have to presume is a prequel short to the upcoming Star Fox Zero, releasing April 22 on the Nintendo Wii U.
The short's plot isn't known, but it is produced by Shigeru Miyamoto as well as work from Production IG (known for the classic Ghost in the Shell) and WIT Studios (known for the mega hit Attack on Titan).
We assume Starfox will sport the same voice cast as the new game, and it will be nice to see Fox, Falco, Slippy, and Peppy in beautiful hybrid 3D/traditionally drawn animation. There's a nice cel-shaded sheen to The Battle Begins. Hopefully the short performs well and kicks off a full-blown Star Fox series.
Exciting as it may be, this isn't the first time Nintendo has made an animated series starring its characters. From September to December 1981 with re-runs airing until 1991, Nintendo, DiC Animation, and Viacom produced The Super Mario Bros. Super Show! which aired on Saturday mornings. Notably, it featured the voice of Italian-American pro wrestler Lou Albano as the voice of the mustached plumber. There was also The Legend of Zelda, also produced by DiC and Viacom but the less said about that the better.