Kit Harington's Name Is Still In The 'Game of Thrones' Season 6 Credits
One more piece of evidence for the Jon Snow Lives truthers.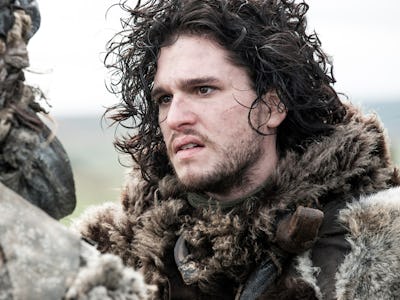 Jon Snow is dead. This has been pounded into our heads by Game of Thrones showrunners David Benioff and D.B. Weiss, by HBO's programing president, by the Season 6 premiere description, by all the actors, and by Kit Hartingon who becomes as frazzled as his signature curls by the day, as clues slip out.
Now, there's yet another piece of evidence to put a pout on his face: His name is still in the opening credits. Charles Dance's name was still in the Season 5 credits when he played Tywin Lannister's corpse in "The Wars To Come" (R.I.P. to the king of disdain), but this remains one more form of hope for Jon Snow Lives truthers. There is no word yet on how much this is making Harington scowl.
Check out the first Season 6 footage here.