Kit Harington Says Jon Snow Is a Corpse in 'Game of Thrones' Season 6
The actor offers a highly suspect explanation of his role in recent set photos.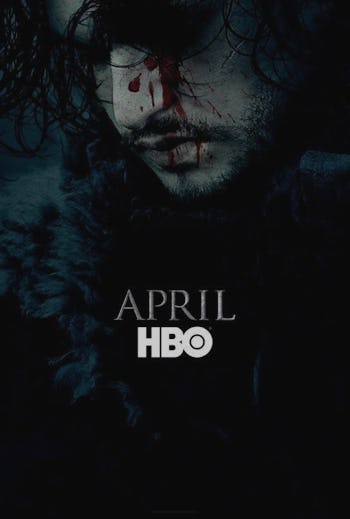 At this point in the Game of Thrones hype for Season 6, Jon Snow's impending return is hardly a question. Kit Harington has been spotted on the set multiple times in intriguingly non-Night's Watch attire; he's failed to cut Jon Snow's signature mop despite having publicly said he would as soon as he no longer had to play Jon Snow; and he's been hilariously bad at keeping his mouth shut in interviews.
You almost have to feel bad for the guy. He's no match for the Faceless Man-style stealth of sleuthing fans. But in a recent appearance on British talk show The Jonathan Ross Show, in which he definitely wasn't there to subtly promote Game of Thrones fast-approaching sixth season, he stepped up his game and made us all look like we know nothing. Harington said:
I was playing a corpse. I was there for a little bit, I was there for about a month or two months, it was spread over a bit and I was playing a corpse. I won't tell you how many episodes I'm lying dead but it's enough that I was out there for quite a while. It's going to be so satisfying when you see it and you realize that I was telling the truth the whole time.
Don't you just feel as smart as Hodor right now? Obviously it takes two whole months to play a corpse — seems legit — and therefore, forget our Season 6 preview. Forget those battles, forget Jaime Lannister's leather jacket or The Hound's impending return. Season 6 will consist solely of Jon Snow's corpse shot from different angles, with the occasional cut to Ramsay gazing directly into the camera and flipping us the finger.
Kit Harington is trying so hard, guys. Presumably, after all these interviews, he goes home and makes this face in the mirror.
Game of Thrones Season 6 premieres on April 24th.