McDonald's Plans to Begin Testing Mobile Ordering in Select Markets
It's the start of something new.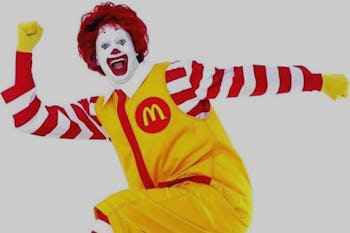 McDonald's
Your fast food is getting even faster. McDonald's just announced that it will soon begin testing mobile-ordering to allow customers to preorder meals for pick-up or drive-thru. The feature will be available through the McDonald's app, which until now has only provided locations of nearby franchises and a general menu. With the company also experimenting with delivery in select market, your parents' Mickey D's may soon be a thing of the past.
McDonald's isn't announcing what areas will receive the trial run of app-delivery, but it will be in their largest markets. It will roll out once the development team can solve a few of their trickiest problems, including making sure the app reflects the price and menu variations at different McDonald's franchises. They will also have to figure out how to coordinate food pick-up so the order remains fresh.
The mobile expansion comes at a time when McDonald's is just turning the corner on one of its most severe sales slumps in its history. While the introduction of 24-hour breakfast has helped buoy revenue in recent months, the crisis has clearly driven the company to branch out of its traditional model faster than before.
Burger King does accept orders and payments on its app, but the technology has received little fanfare and receives mixed reviews from users on Google Play. Taco Bell, on the other hand, seems to have mastered the formula.
Besides convenience and speed, app ordering offers fast food companies a potentially unexpected benefit: Larger orders. People who use Taco Bell's app to order spend as much as 20 percent more than people who take the traditional route. And it's not just the veterans who come in knowing they want one of everything, it's people loading up on extras like additional toppings that have boosted the final tabs. Apparently, when extra onions are at the tips of your fingers, it's just too hard to resist the extra 50 cents.
McDonald's may now appear poised to take advantage of our new mobile era, but it may prove its undoing down the road. The company's ubiquity, ease, and affordability have always been its major selling points, but if restaurants that offer healthier and altogether better food begin providing app-ordering and expanding delivery, what's the point of going to McDonald's?
If Mickey D's is betting on price and convenience for the future, it will have to go head to head with the other fast food giants. Such a war may benefit the consumer's purse and watch, but as for their waist, we can only wish the best.