Why 'Vaxxed,' the Anti-Vaccine Doc, Was Pulled from Tribeca Film Fest
Robert De Niro issues statement on the controversial movie.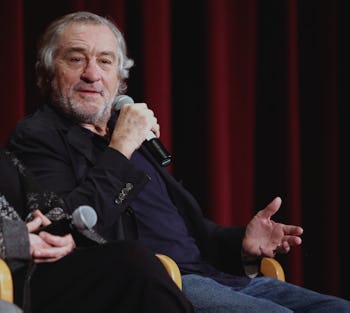 By: Robin Marchant/Getty Images
Andrew Wakefield has been unable to practice medicine since 2010 when he lost his United Kingdom medical license. However, that didn't keep him from creating Vaxxed, a film that claims there's a link between MMR vaccinations and autism which has been covered up by the CDC. There was a huge uproar on the web after the film screened at the Tribeca Film Festival, which is cofounded by Robert De Niro whose son is on the autism spectrum. There is no actual connection between vaccinations, which save lives (smallpox, anyone?), and autism.
De Niro issued this statement today after saying earlier that Vaxxed was being shown to promote conversation. He seems to have changed his tune a bit:
"My intent in screening this film was to provide an opportunity for conversation around an issue that is deeply personal to me and my family. But after reviewing it over the past few days with the Tribeca Film Festival team and others from the scientific community, we do not believe it contributes to or furthers the discussion I had hoped for.
The Festival doesn't seek to avoid or shy away from controversy. However, we have concerns with certain things in this film that we feel prevent us from presenting it in the Festival program. We have decided to remove it from our schedule."