Jonah Hill, Emma Stone Join 'True Detective' Director For Netflix Comedy 'Maniac'
Oscar nominees Jonah Hill and Emma Stone team up with Emmy-winning director Cary Fukunaga for a dark comedy on Netflix.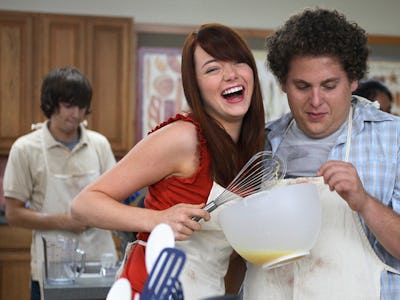 screenrant.com
Netflix has issued a direct-to-series order for the latest project from True Detective director Cary Fukunaga. Backed by Paramount TV and Oscar-winning production house Anonymous TV, the new show — called Maniac — will blend an incredible array of talent in the their search for something a little different.
Starring comedy vets Jonah Hill and Emma Stone, the series is based on a 2014 Norwegian show which follows a man with an incredibly immersive and idyllic fantasy life — but who is, in reality, locked up in a mental hospital. While the premise is extremely dark on paper, the series is all comedy, which makes it something of a departure from Fukunaga's previous work: deadly serious projects like HBO's True Detective and Netflix's Beasts of No Nation. There's little doubt that this innovative filmmaker has what it takes to get the job done, though.
Striding the line between a grim reality and bright fantasy shouldn't present an issue for Hill or Stone, both of whom have made damn sure to diversify their resumes since Superbad. Hill makes a regular habit of surrounding himself with titanic talent on screen in films like Moneyball and The Wolf of Wall Street, while Stone has spectacular supporting turns in drama, like last year's Birdman.
There's still some development to be done on this project (they haven't even found a writer yet), but judging from the initial talent on board, it'd be very hard for Netflix to make a mess of this one.