For Belgium, World Trade Center, Eiffel Tower Light Up -- Empire State Building Goes Dark
Cities across the world are showing support after the country's attack.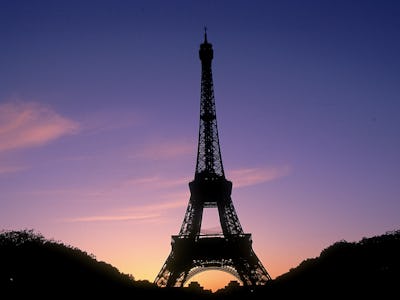 Gary M. Prior
Tonight, the Eiffel Tower will shine yellow and red — two of the colors of the Belgian flag. In the wake of the bombings at Brussels International Airport and Maalbeek metro station in Belgium, Paris will pay its respects to its fellow European nation, four months after it experienced its own attack.
Paris mayor Anne Hidalgo shared condolences, posting this on Twitter: "On behalf of Parisians, all my fraternal solidarity with the Belgian people after the double explosion at Zaventem airport."
The explosions at the Zaventem International Airport and the Maelbeek subway station (which is located near the city's center) took the lives of at least 34 and injured more than 170 at last count. Belgium will hold a three-day period of national mourning starting today.
During his visit in Cuba, President Barack Obama said that the United States will stand by Belgium in this time of tragedy and need. "We will do whatever is necessary to support our friend and ally Belgium in bringing to justice those who are responsible," he said. "We stand in solidarity with them in condemning these outrageous attacks against innocent people."
After the Paris terrorist attacks in November, landmarks and cities around the world paid tribute to the hundreds lost. Belgium stood by France by lighting Brussels' City Hall in the nation's colors, red, white, and blue.
In New York City, the One World Trade Center's 408-foot spire and the arch in Washington Square Park took to the same colors, while the Empire State Building decided to black out its lights.
New York Governor Andrew Cuomo announced this afternoon that One World Trade Center's 408-foot spire would be lit up in black, yellow, and red colors.
The Empire State Building will remain dark tonight "in sympathy for the lives lost in today's attacks on Brussels," write the building's representatives to Inverse.