Marvel's 'Daredevil' Is the 'Evolution of the Punisher'
A new featurette on 'Daredevil' sets up what kind of foe Jon Bernthal's Punisher will be to the devil of Hell's Kitchen.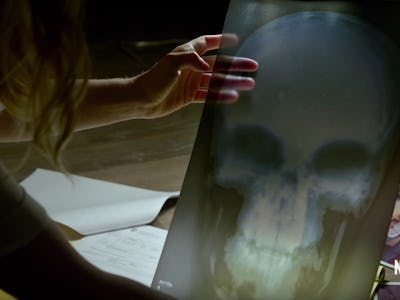 YouTube.com/Netflix US & Canada
The Punisher is entering the Marvel Cinematic Universe with a bang.
With its second season premiering on Netflix March 18, a brief featurette analyzing the psychological (and physical) showdown between Matt Murdock's Daredevil and Frank Castle's Punisher has been uploaded to YouTube.
Jon Bernthal (known to The Walking Dead fans as the unhinged Shane) has been hailed as inspired casting by various fans and critics, including yours truly. The actor described his version as an "evolution of the Punisher" in the video, along with other notable facts that may separate this Punisher from previous incarnations.
"He's not a villain, he's not a superhero, he's [just] trying to make people pay for what they've done," Bernthal says in the video. "Daredevil's justice is ridiculous to Frank. He's such a worthy adversary."
Other actors have portrayed Frank Castle to varying degrees of accuracy and novelty. But Jon Bernthal maybe the character incarnate once he dons Frank Castle's skull and trench coat. "As dark as he is, there's a man inside who suffered real loss."
Marvel's Daredevil premieres on Netflix on March 18 at 3 a.m. EST.