Fired Network Administrator Takes Revenge in a Most Obvious Manner
Dariusz Prugar faces up to 30 years in prison.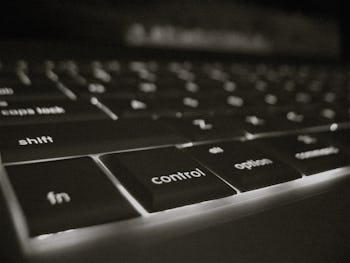 Sarah Ross/Flickr
When PA Online, a former internet service provider based in Enola, Pennsylvania, fired its network administrator Dariusz Prugar in 2010, he left with a serious grudge. There would be revenge.
Just days after Prugar was fired for personnel issues, PA Online noticed that its computers and web services were failing.
Prugar, a 32-year-old from Syracuse, New York (his LinkedIn page is still up, by the way), still had the company's network codes, so he hacked its computer network and wiped files and directories — which caused the whole network to crash. He also left behind "backdoor" entry points so he could get back into the network in the event that he wanted to wreak more havoc.
For about a week, PA Online's 5,000 residential customers and about 500 business customers — some of which were involved in transporting hazardous materials and distributing pharmaceuticals online — went without sustained services. The whole event amounted to about $5,000 in damages.
So who did PA Online turn to in this time of need? Prugar, of course. They had no idea.
Here's Senior U.S. District Court Judge Sylvia H. Rambo's opinion:
"[PA Online's] employees contacted [Prugar] by telephone and sought his assistance. [He] had served as a programmer for the system [and] was the keeper of many of the codes to the various components of the computer system. The [business] employees contacted [Prugar] to seek his assistance to help stem the systematic compromise which was going on."
Prugar told his former bosses that he would fix the damage, but that he wanted to be reimbursed in scripts, software programs, and computer materials. When the two were unable to make an agreement, PA Online seemingly got suspicious, and brought in the FBI to investigate and eventually his scheme began to unravel.
Prugar was indicted in October 2012 and pleaded guilty to the computer and wire fraud.
He faces a maximum of 30 years in prison, a term of supervised release following imprisonment, and a fine, but it could be more or less after Judge Rambo reviews all the factors of the case.
The U.S. Attorney's Office for the Middle District of Pennsylvania announced today that Prugar was convicted on Friday under the Computer Fraud and Abuse Act for hacking and crashing PA Online's network computers.
Prugar's motive appears similar to that of former journalist Matthew Keys, who took revenge against Tribune Media, the news organization that formerly owned the Los Angeles Times, after he was fired.
Keys was found guilty under the Computer Fraud and Abuse Act in 2013 for giving the hacker group, Anonymous, access to the LA Times content management system, going so far as to incite hackers in the chatroom to do his dirty work. The hacker changed a headline of one of the stories on the LA Times' website for just 40 minutes. Keys' faces up to 25 years, but his sentence will likely be under five years and about $250,000.