'DuckTales,' 'Trolls,' and the Best and Worst Of New Nostalgia-Bait Animation
Are you picking up on how desperate most kids' networks are for millennial attention?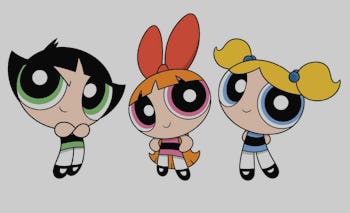 Cartoon Network has been churning out great new animated series for kids and child-like adults, and Disney said farewell to its fantastic Gravity Falls this year. So Nickelodeon, which ruled children's television back in the mid-90s, has been struggling to stay relevant.
Reboots and sequels (and prequels) of yesteryear's popular films have become nauseatingly popular, so it's logical that developers of children's programming would follow the trend. We've put together a ranking of the animated reboots coming down the pike. Some of them sound surprisingly great, and others probably should have stayed on the cutting room floor.
Duck Tales
Disney's intended demographic here is unclear. On one hand, Duck Tales is a cute and quasi-memorable artifact from Disney's television renaissance. (Darkwing Duck would have been a more solid choice for catching the attention of nostalgic 20-somethings, but perhaps that's not Disney's intention.) It's not rebooting an old idea, so much as reusing one of its central characters. Children will probably enjoy the show. Adults, not so much. We hope it addresses how ridiculously complex Donald Duck's canonized family tree is. Did you know Disney has traced the Duck family back to the Dark Ages?
Trolls
Well, this is happening. Dreamworks has adapted a popular toy from the 1980s into a full-length feature film. (The troll protagonists are voiced by Anna Kendrick and Justin Timberlake). Even if the film is terrible — which it appears to be thus far — the entire production was worth it for the quote that accompanied Timberlake's casting in all press releases. "I have always envisioned bringing the two worlds of film and music together for one epic event," he said. "I couldn't be more excited that they will collide in DreamWorks' Trolls."
Popeye
Back in 2014, Genndy Tartakovsky was tapped to direct an animated Popeye reboot, but he dropped out, presumably to work on his Samurai Jack reboot and direct Hotel Transylvania 2. His involvement might have made the film quirky and worth seeing, but without him at the helm, Popeye seems less attractive.
Wacky Races
In late 2015, rumors of a Wacky Races reboot series on Cartoon Network created some buzz among animation lovers who enjoyed the original show's colorful, mid-60s aesthetic. Fans pointed to a pilot that had been leaked online years earlier, for a show titled Wacky Races Forever, but the animation wasn't interesting. No one really remembers Wacky Races for the plots, so this one feels dead in the water.
Animal Crackers
Okay, so it's a movie about animal crackers, as in, the snack you might have eaten as a child, if you were a child who didn't like flavored foods. But wait, don't walk away yet! Somehow, this still-in-development film nabbed Sylvester Stallone, Danny Devito and Ian McKellen back in 2014. News on the film fell silent shortly after the cast was announced. It apparently wasn't able to find a distributor, but who knows? Sometimes old projects come back to haunt actors who find new success, as Stallone did in Creed.
Hey Arnold! the Movie
Hey Arnold! was ahead of its time, delivering emotionally complex storylines about urban, low-income kids to an unsuspecting audience of children. The protagonist was an orphan being raised by his grandparents for unknown reasons, and his tenement building was full of divorcées, immigrants, and adults with emotional problems. Helga's mother was clinically depressed, Gerald moved out of his parents' house to live on his own, and the kids were often left to solve their problems without adult supervision. Not much information is available on Nickelodeon's upcoming Hey Arnold! movie, but it has the potential to hit a nice sweet spot in contemporary culture, as a resonant and relevant look at socio-economics.
Captain Underpants
Remember Captain Underpants, the books that every kid in class read, regardless of whether or not they actually liked reading? The series was a runaway hit in the late 90s, and was often banned in public schools for using crude humor. If a film adaptation fell into the wrong hands, the result could be disastrous.
However, one look at the comedic dream team voicing George (Kevin Hart), Harold (Thomas Middleditch), Captain Underpants (Ed Helms) and Professor Poopypants (Nick Kroll) says otherwise. This is probably going to be the dumbest and most hilarious kid movie to deliver fart jokes in 2017. If Seth Rogen and Evan Goldberg wrote a kids series, it would probably be Captain Underpants, anyway.
Justice League Action
Well, this one makes sense in a couple of ways, the first being: Batman v Superman will likely reignite kids' imaginations when it comes to DC's most iconic characters. Secondly, the original Justice League animated series was pretty great, and Batman: The Animated Series was even better. Kevin Conroy, who voiced Batman in the aforementioned series, will reprise his role in the new cartoon.
Cartoon Network will air Justice League Action alongside its Teen Titans Go! cartoon.
Attack on Titan
Updates on the rumored new animated Attack on Titan series are difficult to find in English. The most recent news projects a 2017 launch date , since creators have apparently halted development until the manga series is officially completed.
The possibility of a new Attack on Titan series is high on this list, because the material is almost foolproof. When the manga series was first written, it pre-dated the dystopian, young adult craze that's now officially stale. The show's conceit is so horrifying, and so unique, that a rebooted franchise could breathe new life into the genre.
Powerpuff Girls
Unlike many of the other reboots on this list, reimagining The Powerpuff Girls on Cartoon Network feels natural, rather than desperate. The original series was sharper than many fans remember, and enhancing its understated satirical take on gender politics and the nature of childhood will fit right in with contemporary animated television. A Powerpuff reboot belongs right next to cartoons like Steven Universe, and we're all lucky its network caught on.
Samurai Jack
I could write pages of exposition as to why Samurai Jack's return — as a cartoon aimed at adults, no less — is a huge deal for contemporary animation. In fact, I already have.
As far as reboots go, projects more often than not are a stretch — like they're all ideas cooked up by marketing executives who are sleepy after lunch and are no longer aware of what fans of animation want. Samurai Jack's return, however, feels genuine and inspired, like something Tom Hanks' character in Big would have suggested. It appeals to the kid in all of us, and will reach a new audience effortlessly.