Amazon Adds Back Encryption to Fire OS Tablet Update 
After removing encryption from the Fire OS 5 update, customers got mad and Amazon listened.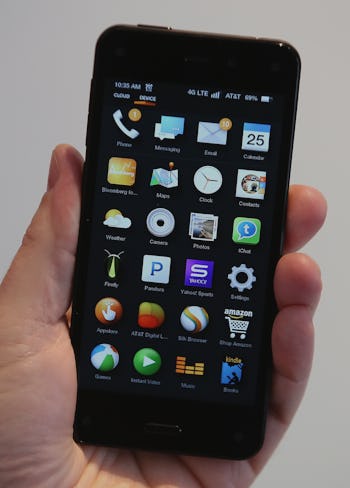 By: Justin Sullivan/Getty Images
If your mom started out this week wondering what encryption was, by now she's shouting at the TV screen about it. In the midst of a fierce debate between the Justice Department and Tim Cook's Apple, Amazon somehow thought it was wise to drop this safety measure from its latest Fire OS 5 update. But after the many voices of people who look at naughty sites on their tablet rose to a screech, Amazon decided to restore their privacy and protection.
On March 3, the company broke it down: customers aren't using encryption so the devices would no longer support it with this new update. And because your mom now learned what this means, she wants it back, and now! Many just decided to not update, leaving them vulnerable because they can't get Android security updates. The encryption scrambles data ensuring only the password holder can get their hungry eyes on what digital book you're reading.
The company spokeswoman told Reuters, "We will return the option for full-disk encryption with a Fire OS update coming this spring." And, as it turns out, earlier this week, even the site reports Amazon "signed on to a court brief urging a federal judge to side with Apple." Weird scene, huh?