The Emmys Make Room for Adult Swim and Other Oddities
Get ready to receive your Emmys, YouTube stars!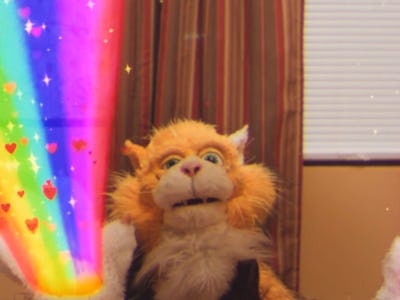 The TV Academy has just announced several changes to its awards program, including the adjustment of two categories and the creation of three new categories. Though the changes might seem insubstantial at first glance, they're a huge move forward for weirder, more experimental media.
The TV Academy even name-checked Adult Swim in its press release. "These category changes," the organization said, "reflect the broader opportunities that emerging networks and distribution platforms … are seizing in choosing innovative formats that enable our television community to share stories in novel and entertaining ways." Alongside Adult Swim, the Academy mentioned Maker Studios, Fullscreen, Crackle, AwesomenessTV, and YouTube Red.
"Outstanding Short Form Series, Comedy or Drama" will replace "Short Format Live Entertainment," and "Outstanding Short Form Series, Reality/Nonfiction" will replace "Short Format Nonfiction". The new Emmy categories include "Outstanding Short Form Series, Variety," "Outstanding Actor in a Short Form Series," and "Outstanding Actress in a Short Form Series". The shows and performers that stand to benefit from these changes have been churning out quality work for years, despite existing in that grey area between fan reception and critical acclaim.
This announcement suggests the Emmys are getting ready to honor programs like Comedians in Cars Getting Coffee (Crackle), Infomercials (Adult Swim), Between Two Ferns (Funny or Die), Great Minds With Dan Harmon (History), and performers like Brett the Intern of Lyrics Decoded (Maker Studios) and Grace Helbig of Fullscreen. It's safe to say the Emmys will also stay far, far away from Fullscreen's other creators, the Fine Brothers.