Why Do People Think Craigslist Isn't Safe? New Study: Because It Isn't
This new study may be a different sort of Craigslist killer.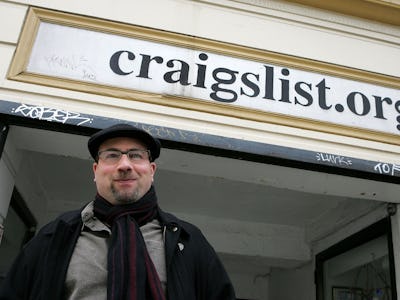 Don Hankins/Flickr
Craigslist, where you can find a car or a human being to live with, has the reputation of being sketchy. Still, in the United States alone, more than 60 million people use Craigslist every month — meaning there must be some confidence in the service.
However, a new study from the NYU Tandon School of Engineering points out the particular parts of Craigslist of which you should be wary. In the first systematic, empirical study of Craigslist scams, the team analyzed more than 2 million listings on Craigslist over a period of five months. They found about 29,000 fraudulent listings in 20 major American cities — of which only 47 percent of which were flagged as "suspicious" by Craigslist.
The research team also identified the most frequent scams on Craigslist, with the credit report scam leading the way. That's when someone responds to a fraudulent post, likely trying to rent an apartment or to buy a house, and is instructed to purchase a credit report for a property that actually doesn't exist. The scammer gets a referral commission, and the scammee gets screwed.
Another super common scam was "clone listings" — rental listings from other sites that are reposted on Craigslist, offering them at a lower price. Most of these scammers are actually in Nigeria — they put up the ads, and then request rent deposits via wire transfers from the people responding to the posts. Beware of postings advertising "realtor services" — when you're asked to pay an up-front free and a monthly membership.
These may seem obvious, but with the amount of time that these fraudulent scams stay posted after Craigslist identifies them — up to 20 hours after being "flagged" for 40 percent of these posts — people still fall victim.
The team was able to find these scams by utilizing semi-automated detection techniques, which identified common characteristics shared between scams.
"We've shown that rental scams are often built on the same foundation — there are common templates, emails, IP addresses, and other red flags that can be used to develop more sensitive detection techniques in the future," said Damon McCoy, an author on the study, in a statement.
The team shared their findings with Craigslist and emphasized that because so many of these scams involve credit cards, there is an opportunity here for regulatory action from the Federal Trade Commission. In the meanwhile, remember that if you're looking for an apartment on Craigslist and it seems too good to be true — it is.