Vanessa Hudgens Joins DC and NBC's Superhero Sitcom 'Powerless'
The 'High School Musical' star will play Emily Locke, a normal person just trying to do her job.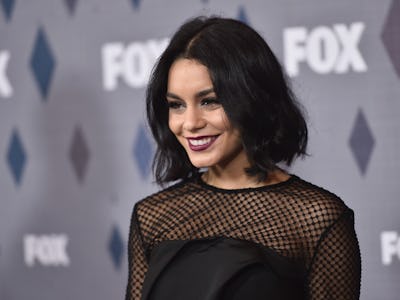 Getty
So, remember how DC and NBC are teaming up (despite the failure of Constantine) to produce Powerless, a sitcom in the style of The Office set in the world of superheroes? Yeah, well, that show has just become way more of a thing. High School Musical and Grease: Live star Vanessa Hudgens has become the first name to join the cast.
According to TheWrap, Hudgens will lead the series as Emily Locke, an insurance claims adjuster who just wants to get her work done but is frequently thwarted by the disruptive superheroes in the city.
Emily Locke is an original character, but the show is said to be set in the DC Comics Universe. It's unknown if that means it'll be a part of the ever-growing Arrowverse (which includes Arrow, The Flash, Legends of Tomorrow, Constantine, and Supergirl), the DC Cinematic Universe, or some undefined continuity like Fox's Gotham.
Marvel is also hard at work producing a work-themed superhero sitcom of their own, Damage Control, about a private contractor firm that cleans up the damage after major superhero battles. Damage Control, like Marvel's other TV and film efforts, will be a part of its larger Marvel Cinematic Universe sharing continuity with The Avengers movies.