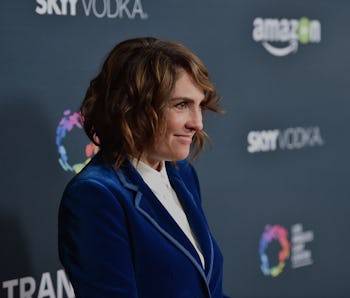 Innovation
Jill Soloway's 'I Love Dick'  Will Kind of Be Like 'Rashomon'
The upcoming comedy from 'Transparent''s Jill Soloway will tell a story through different points of view.
Getty Images
Jill Soloway is the queen of Amazon original programming right now: Amazon has recently picked up the Transparent creator's pilot for a new comedy called I Love Dick. The show is adapted from Chris Kraus' 1977 novel of the same name and centers on a struggling married couple, Chris and Sylvere, and their shared obsession with a professor named Dick. The plot of the show follows them through their collapsing marriage and their strange and powerful admiration of this so-called Dick. Alas, the show's title does not refer to male genitalia but an unfortunately-named man.
According to the brief announcements about the new show, I Love Dick will use a Rashomon-style approach to communicate shifting points of view. The HBO show The Affair uses this same method, which tends to further character development and deepen plot lines, in its depiction of the differing sides of an extra marital affair. Since this kind of story-telling method becomes so invested in whoever is narrating the story, audiences are often tasked with deciding who they agree or disagree with, which adds an entirely separate and engaging facet to the viewing experience. Soloway, an Emmy and DGA Award winner for her work on Transparent, and Andrea Sperling will executive produce the show, and Sarah Gubbins, the show's head writer, will co-executive produce. It has not yet been announced when the first episode will premiere on Amazon.