Tesla Confirms Model 3 Preorders for $35,000, Before Tax Incentives
Elon Musk's next electric sedan could run as cheap as $25,000, a potentially mass-market price point.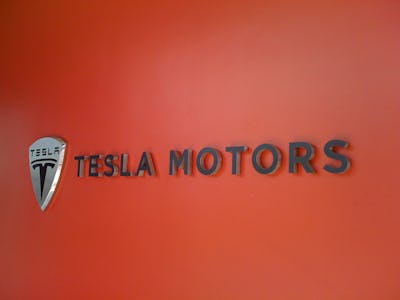 Sam Felder; Flickr
Tesla is set to hit the mass market, recently confirming that the Tesla Motors Model 3 will begin accepting preorders in March for $35,000, a price that drops to as low as $25,000 with federal and state subsidies.
While $35,000 still slots Tesla in the luxury tier of sedan sellers, the $7,500 federal subsidy on electric car purchases alone could make the Model 3 the first electric car available to most American car-buyers. Additional state subsidies vary, from as much as another $7,500 in Colorado to $2,500 in California and Massachusetts, according to Bloomberg Business, which figures a $25,000 model will entice twice as many first-time car buyers' consideration as a $35,000 model. The average price of a new car in the United States is $31,000.
Now that Tesla is making good on its initial promise to offer an affordable electric car, the question becomes whether drivers will, in fact, go for it. Despite its public face as a trailblazer, Tesla still faces rising competition from the established automakers jumping into the electric market.
Tesla is as well-known for talking about its cars as it is for producing them, consistently pushing back release dates. These delays leave pre-order buyers on the hook for tens of thousands of dollars for months longer than they originally intended. If Tesla hopes to reach the people who need their cars for transportation and not just conspicuous consumption, it's going to have to prove its mass-market cars are ready when promised.
Tesla may be sexy now, but we all know how quickly reputations change in the early days of a new industry. One more botched launch, and Tesla may have to start worrying about its credibility as well as the competition. Chevy's 200-mile range Bolt will be available at the end of 2016 for $30,000, before federal or state subsidies.
Federal subsidies for Tesla will also expire after it sells its first 200,000 cars, potentially giving Chevy an even greater advantage. A major question will be whether Musk can get the mass-market Model 3 off the line fast enough to still be eligible for the subsidies, or whether the higher-end buyers of the Model S and Model will finish them off.
Now, the Model 3 should be able to beat the Bolt's 200 miles by a little bit, but it won't even go into production until 2017. While the company is currently saying the first pre orders should start arriving later that day, many Tesla watchers and even Tesla fans concede that 2017 is too optimistic to hope for the Model 3.
Tesla may still be able to pull of a major mass debut by leveraging its position as the automaker of the future. The Model 3 is widely expected to come installed with the electric sensors for autonomous driving, though they may require an additional activation fee.
As for now, Musk is sticking by his famous prediction that Tesla will be producing and selling 500,000 electric cars by 2020. Though the company recently revised its sales estimates for 2016 and 2017 downwards, it's still possible for Tesla to have a Model-T moment by 2020, if it figures out production and proves there is real, mass demand.
Then, too, the Model 3 could flop. Mass-market consumers may be willing to consider an affordable electric car, but there are a whole lot of barriers to adopting an entirely new kind of vehicle. Tesla has to do more than just put out an attractive, affordable car. It has to prove to buyers that it has the resources and infrastructure to support Teslas in everyday drives and on trips through remote areas.
Tesla is currently worth over $30 billion, but investors are beginning to show signs of fatigue with Musk's visionary predictions. It's time for Tesla to start selling cars.