Microsoft Error Teases 'Red Dead Redemption' for Xbox One, Bummer Ensues
With no fanfare, the popular game showed up on Xbox servers this weekend. It was too good to be true.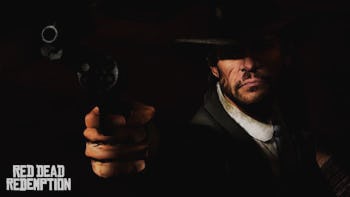 facebook.com/Red-Dead-Redemption
In yet another display of its impressive ability to screw with customers, Microsoft has dashed the hopes of Xbox One users across the globe by releasing a slate of games on accident and then snatching them back hours later. Typically, this routine mistake from the tech giant would have been met with the usual assortment of grumbles from Xbox users (and the frankly rude gloating from PS4 owners), if not for the fact that one of the mistakenly released games was Red Dead Redemption, one of the best games ever bestowed upon the gaming public.
For a few brief hours on Saturday, Xbox One owners who owned a digital copy of Red Dead were allowed really to make the most of the console's new backward compatibility feature by downloading and playing Rockstar Games' open world Western — you know, assuming they could actually get the game to download inside two weeks. Unfortunately, it wasn't long before Microsoft removed the game from the Xbox Live store and released an update that effectively made the game unplayable on the consoles to which it had been downloaded.
By way of apology, Larry Hryb, aka Major Nelson aka the public face of Xbox's boners, took to a back alley reddit post to explain the mix-up:
"Microsoft tests all Xbox 360 games with our emulator to ensure a quality experience across a breadth of titles. Due to an error, some of the games currently in test were accidentally made available. We have since removed access to those games, and apologize for any confusion this may have caused. We will have more information on upcoming releases soon."
In spite of the fact that it's the online home for more than 50 million gamers, this newest issue with Microsoft's gaming machine is another in a long line of aggravations for its users — looking at you, frame rate issues. If Microsoft weren't supplying that sweet entertainment fix gamers can't resist, its abusive behavior might merit a response. As it is, please just hurry up and give us Red Dead Redemption again.