FAA to Super Bowl Goers: "Leave Your Drones at Home"
Do not, we repeat, do not bring your drones to Levi's Stadium today.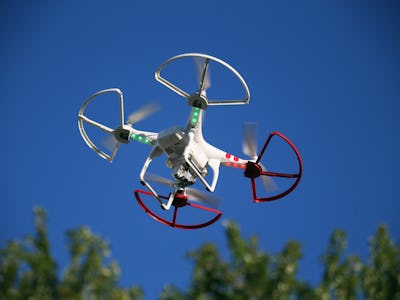 Bruce Bennett/Getty Images
Ever since you got that drone for Christmas, it's been like a trusty blankie. You bring it with you everywhere because you never know when you'll need it. Right? But if you're headed to Levi's Stadium in Santa Clara, California, for Super Bowl 50, you're going to have to take a page from the Frozen book and let it go, at least for a few hours.
The Federal Aviation Administration (FAA) released a video this week letting people know that if they're planning on going to the Super Bowl, feel free to bring your lucky jersey, your face paint, and even your team spirit, but not your drone. "Be a responsible pilot and make the game safe for all of us," the announcement warns. "The stadium is a 'no drone zone'."
The YouTube announcement asks folks to check out the recently launched B4UFLY, an app that lets you know where restrictions or requirements for unmanned aircrafts are in effect.
The FAA announced that all drones will be grounded within a 32-mile radius of the stadium from 2 p.m. until 11:59 p.m. today, February 7, 2016. Whether or not they'll be shooting down any flying machines that violate this mandate is unclear. But a no drone zone is a no drone zone. So just watch the game, alright?