New Archer Promo Promises a 'Magnum, P.I.'-Inspired Season 7
The gang is back for Season 7 but the fate of "phrasing" is still up in the air.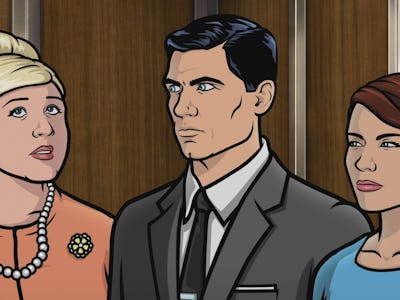 FX just released the promo for the seventh season of Archer, and it appears it might be a better repositioning for the show than the disappointing Archer: Vice outing of Season 5, which quickly fell off the rails. The show's creators confirmed last year that Season 7, while not a full reboot, would feature new "wardrobes, weapons, cars, and sets." Rest assured that the promo delivers on all fronts.
The promo is a shot-for-shot remake of the Magnum, P.I. opening theme, except for the end reveal of it all being a demonstration courtesy of Archer and his Magnum, P.I. action figure.
This isn't the first time Archer has released a promo video based on '80s homoerotic media but it's still great to see the gang back in action.
Archer will premiere on March 27, two months after its originally scheduled air date.