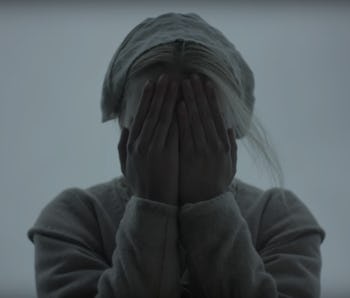 Innovation
New Teaser Trailer for 'The Witch' Plays a Mean Game of Peek-a-Boo With Viewers
The most-talked about movie of last year's Sundance Film Festival hits theaters this month.
YouTube
Get ready for your first real scare of the year as Robert Eggers' debut feature, The Witch, hits theaters later this month. In the meantime, you can watch a new teaser titled "Peek A Boo" currently available on YouTube.
The movie got some great buzz at last year's Sundance where Eggers won the best director award for dramatic narrative features. Variety called the movie a "cross between The Crucible and The Shining" and upstart production company A24 — the geniuses behind such new classics as Ex Machina, Under the Skin, Spring Breakers, and more — quickly bought the movie for distribution for $1.5 million.
Set during the Puritan 17th century, The Witch is billed as "A New-England Folktale." The film follows the story of an English farmer as he relocates his family to a remote farm near a forest where unsettling events begin to occur. Things go from bad to worse as their infant son disappears and their daughter is accused of witchcraft. Also, there's a creepy evil goat named Black Phillip that seems to be up to absolutely no good.
The Witch will be released in theaters nationwide on February 19. Watch the creepy as hell trailer above.