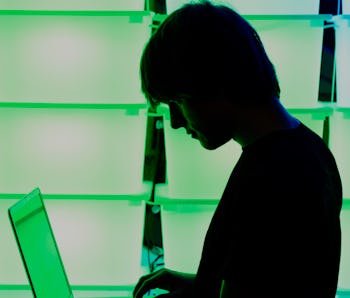 In the Thick of Identity Theft Season, FTC Updates Plan for Victims
More than 17 million Americans are getting ripped off every year.
Getty
The Federal Trade Commission has just given some significant enhancements to IdentityTheft.gov, designed to give tailor-made advice to the increasing number of victims.
The Justice Department estimated that at least 17.6 million Americans were identity theft victims in 2014, and in 2015, the FTC saw a 46 percent rise in ID theft complaints to more than 490,000 reported cases. (The actual numbers are likely far higher, as the crime often goes unreported.) Fortunately, the site was rolled out before the depths of tax season, as stealing refunds is one of the fastest growing categories of identity theft.
"Millions of Americans have been victims of identity theft, and until now, there has not been a single site where they can quickly file an official complaint and then get real, personalized help," said FTC Chairwoman Edith Ramirez on Thursday.
Recovering from being a victim can take weeks or months depending on the severity of the case, but the upgraded site should help alleviate some of that lost time. After answering a series of questions about the type of theft you're dealing with, the site will give you a bespoke plan of action, and help consumers contact the right people at police departments, credit bureaus, and the IRS to coordinate a response.
There's even a brief video to run you through the process. Hopefully, you never need it.