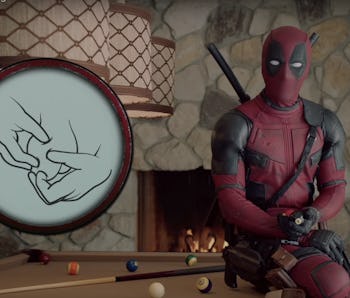 Entertainment
Deadpool Touching His Junk Makes One Thing Certain About 'Deadpool'
"That bag of beans bouncing around in your hand could be trying to kill you."
YouTube
Deadpool is, for better or worse, a cancer spokesperson.
Whether or not a comic book character played by Ryan Reynolds will actually help diagnose testicular cancer, at least we'll always have this handy new clip that's equal parts movie marketing, medical tutorial, and showcase for sophomoric pun-filled humor about men's junk.
Touch yourself first, then go see Deadpool when it squeezes into theaters on February 12.