David Duchovny, Laura Dern, and Amanda Seyfried Are In The New 'Twin Peaks.' Who Else?
From Amanda Seyfried to Laura Dern to -- maybe -- David Duchovny, a look at everything we know about David Lynch's all-star lineup.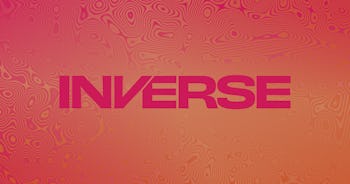 We've recently heard word that David Lynch is half way through production on Twin Peaks. Suddenly this seems so much more real, with release of the series now set for early 2017.
Throughout the past few months, there have been numerous, scattered rumors and announcement of who we can expect to show up in the series. There are the reassuring confirmations of returning characters, and a few disappointing absences. Bolded names in this article denote ones we can bet on.
Here are the confirmed (or semi-confirmed) return players: Kyle McLachlan (Agent Cooper) quite obviously, Sherilyn Fenn (Audrey Horn), Mädchen Amick (Shelly Johnson), Sheryl Lee (presumably, the ghostly Laura Palmer), Dana Ashbrook (Bobby Briggs), Richard Beymer (Benjamin Horn), Kimmy Roberston (Lucy), Miguel Ferrer (Albert), David Patrick Kelly (Jerry Horne), and Michael Horse (Hawk, who appears in the latest Peaks teaser trailer).
Oh yes, and Ray Wise (Leland Palmer), of course:
An interesting element of the IMDb page for the new series is that some of these actors — including major players like Fenn and Amick — are listed as being in only one episode. This is just sloppy listing, but one wouldn't put it past Lynch to mess with expectations and zoom in on weird parts of the extended universe.
There are other unconfirmed players who identified themselves as game for reprising their roles by making a now-removed video entreating David Lynch to return to the project, after he claimed that he was leaving the reboot in April of last year. These were Wendy Robie (Nadine Hurley), Peggy Lipton (Norma Jennings), James Marshall (James Hurley), Grace Zabriskie (Sarah Palmer), Al Strobel (Mike aka the "One-Armed Man") and Charlotte Stewart (Betty Briggs).
Piper Laurie (Catherine Martell), the Giant (Carel Struycken), and DAVID DUCHOVNY (Denise Bryson) have all, in one form or another, expressed fairly recent interest in returning to Peaks.
Frank Silva (BOB) died in 1995 — he is perhaps the worst omission of all.
There are also the regrettable defectors. Michael Ontkean — always charming as stiff and bewildered town sheriff Harry S. Truman — has declared himself out of the acting game (his last role was in Alexander Payne's 2011 film The Descendants), and has no plans to return. It's possible that his role will be taken by character actor Robert Forster — a Lynch collaborator since 2001's Mulholland Drive — who has been added to the cast in the capacity of a sheriff role. We just don't know if he will be New Truman or a new Peaks lawman.
Lara Flynn Boyle (Donna Hayward) is not back, which is not a surprise, considering renounced her Peaks responsibilities priorities before the series' follow up film, 1992's Fire Walk With Me.
The late Catherine Coulson (The Log Lady) was confirmed directly before her passing; it's unlikely she filmed with Lynch at all.
For as many confirmations of old reliables we have, there are almost as many notable newcomers — many with big names — some past collaborators, others surprising.
Amanda Seyfried is perhaps the biggest up-and-coming star and surprise, who is to have the "pivotal role" of "Becky," according to a TV line source.
Peter Sarsgaard, you heard? No, false alarm.
Laura Dern: too good to be true? The Jurassic Park star is a veteran Lynch collaborator, starring alongside the underrated 1995 black comedy Wild at Heart and in his last and most divisive movie, 2006's Inland Empire. This is by far the most exciting news of new casting, as we know that Dern has a rare ability with eerie, pensive, and thoroughly Lynchian performances — even her erratic role in HBO's cancelled classic Enlightened pays tribute to her versatility in the weird-out department.
Balthazar Getty's career has been patchy and odd, but he did play a slick-haired, braindead, gearhead in Lynch's Lost Highway. The name of his role is unconfirmed, and so is James Marshall's return to the series. Could he be the new James? It's just an easy resemblance to comment upon, but it would be a good trade-off if Marshall had to be replaced for some reason.
Jennifer Jason Leigh — who just made a resurgence this year with roles in The Hateful Eight and Charlie Kaufman's animated feature Anomalisa — was caught filming a scene alongside Kyle MacLachlan in the Mojave Desert!
Weirdest new reveal: Jim Belushi. You may associate Jim Belushi with C-grade fare like According to Jim and K-9, but he was also in the failed, doubtless-Peaks-inspired, Oliver Stone series Wild Palms — which also starred Lynch collaborator Robert Loggia — on ABC. Maybe he's making a bid for a lasting place on prestige TV circuit; he had a significant role as former Yonkers mayor Angelo Martinelli on HBO's David Simon-helmed miniseries Show Me a Hero this year.
Prison Break/Hunger Games actor Robert Knepper is also set to make an appearance.
All the evidence points to both a rewarding and still very unpredictable new Peaks season (18 episodes long!). As Mark Frost put it, "Those who want to see old faces, and those would like to see new faces, none of them will be disappointed. Hopefully everybody's story will get some attention."