Sorry, 'Fury Road.' Oddsmakers Like 'Spotlight' or 'The Revenant' to Win the Oscar
But the Best Picture field is relatively wide-open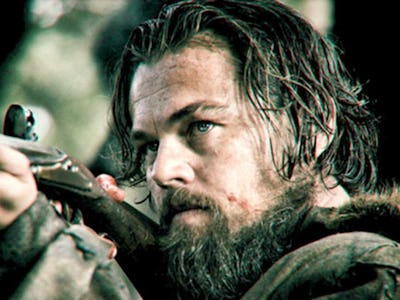 Revenant
The bookmakers at betting site Paddy Power already have odds down on this year's Oscar nominees, with the safest bets being the reliably prestigious true-life stories of social value, and actors who've been around long enough that they feel due.
More than a few positive reviews have noted Spotlight's tendencies towards being Oscar-friendly, and Paddy Power agrees that the story of crusading journalists breaking the Catholic priest abuse scandal is the safest bet with 5-to-6 odds — meaning a $600 bet could win you an additional $500. No one's arguing that the existence of Mad Max: Fury Road isn't at least a minor miracle, with its brilliant practical effects and ability to let you ogle barely dressed supermodels for two hours and at the same time claim to appreciate it as feminist statement, but Best Picture? Odds on that are long, at 14-to-1 against.
Leonardo DiCaprio is favored at an American Pharoah-like 1-to-8 favorite for The Revenant because, okay already. And everyone's best friend Jennifer Lawrence will have to settle for a Golden Globe this year if Paddy Power's odds on Brie Larson's The Room performance are correct at 2-to-7. Meanwhile, Alejandro González Iñárritu, a 4-to-6 favorite in the directors' category, could make history with rare back-to-back wins — maybe a reach for the oddsmakers, since the academy doesn't usually reward artists so soon after a previous win, and this category is tighter than most. George Miller feels like the guy who's earned it over an entire career, but that's what a lot of us once thought about Mickey Rourke. Sigh.
Despite being a huge box office and critical success, Best Comedy (?!) The Martian is given a middle-of-the pack odds in all its nominated categories, though Paddy Power doesn't have a listing for Best Adapted Screenplay, where The Martian feels most likely to take home a statue.
Check out all odds here.