Brendan Dassey's Brother Spits Bars for His Brother and Steven Avery: "They Didn't Do It"
While his brother is behind bars, Brad Dassey spits bars.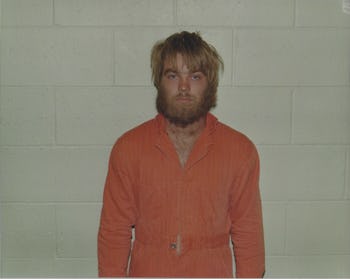 Netflix
After watching Making a Murderer, Dan Auerbach of the Black Keys released a song in support of Steven Avery's innocence. Now, someone much closer to the family is joining the musical activist game. Brad Dassey is the half-brother of the other imprisoned subject of the Netflix documentary series, Brendan Dassey. He is also a self-described "new Christian/Gospel Hip Hop/Rap artist," which affords him the ability to drop tracks at will. His latest offering is called "They Didn't Do It," and as you'd expect, it's preaching his half-brother and uncle's innocence.
Brad never actually appears in Making a Murderer. He's not even mentioned, like their brother Blaine, who is a key player in Brendan's alibi. So "They Didn't Do It" is as much as we now know about Brad.
Like Auerbach's song, it's a pretty straightforward summary of the show. In the song's SoundCloud description, Dassey writes:
"Here's a track I wrote, spent 10 hours straight on about Brendan Dassey and Steven Avery. Brendan is my half brother in prison and is mentioned in the new Netflix Series, Making A Murderer. Please download and SHARE my new track to bring justice to my brother!"
The description indicates that Dassey may have learned as much about his half-brother's life as the rest of us just from watching the show.
As good as "They Didn't Do It" is, hopefully Dassey doesn't get too caught up in the "conscious rap" game. We don't want to lose classics like "Dropped My Phone in the Toilet."
Brad is just one member of the Dassey family. Check out where everyone else in the show is now.