Kanye West's New Songs With Kendrick Lamar and Ty Dolla $ign Are Sweet, Might Be on 'SWISH'
"Real Friends" and a snippet of "No More Parties in LA" just hit the net. Also, Good Fridays are back.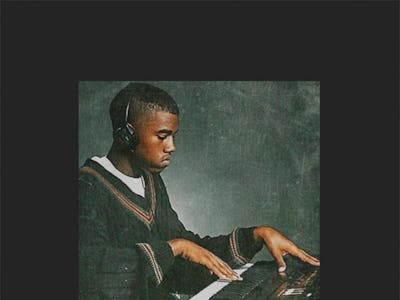 While Kanye's most recent song, "FACTS", underwhelmed fans, he's come back with a strong new look. "Real Friends" is a Madlib-produced, Ty Dolla $ign-featuring track that sounds like something that would have fit well during the Good Friday (1.0) period — a jazzy production with a lot of room for Kanye to breathe.
The second song here — "No More Parties in LA" — features Kendrick Lamar, and while it's only a snippet, it's Kanye and Kendrick passing the mic back and forth like it's some kind of good kid meets My Beautiful Dark Twisted Fantasy fan fiction. Song good.
Kanye also announced that he'll be launching the Good Friday program once more, unleashing a new song every Friday.