You Don't Realize How Much You Need These Clever Things Under $30 on Amazon
The best things you never knew you needed.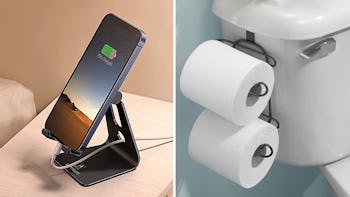 We may receive a portion of sales if you purchase a product through a link in this article.
There are so many ways to optimize your life. It's not possible that you have considered them all, is it? Can you pack a suitcase at a pro level? Do you let small irritants get on your nerves when they could be eliminated? Is your kitchen a pain to clean? How about your desk? All those stressors take a toll and eliminating them is not that hard. You can engineer them away with the right tools, even if you aren't aware of what is causing the stress. And once you've added them to your life, you'll be kicking yourself that you didn't know about them sooner. You don't realize how much you need these clever things under $30 on Amazon, but once you have them, you'll never be the same.