These 50 Home Upgrades Are So Clever & So Cheap, They're Selling Like Hotcakes on Amazon
Shoppers are buying these home goods in droves, and it's easy to see why.
Written by Allison Bolt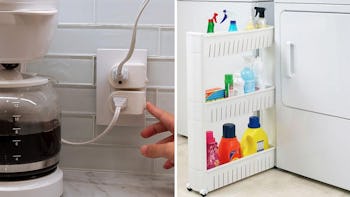 We may receive a portion of sales if you purchase a product through a link in this article.
Home goods are honestly some of the best finds on Amazon because they're usually budget-friendly, and they're always super clever. No matter how great I think my house setup may be, I oftentimes stumble across a genius home upgrade that I need to elevate my kitchen or fix up my organization.
So, that's why this list is packed with 50 clever, cheap home upgrades that Amazon shoppers are obsessed with and buying en masse. No matter how much you love your home, there's something on this list that will make your space even better.