The 50 Cheapest, Most Clever Things With Near-Perfect Reviews on Amazon
Products that will have you saying "wow!" out loud.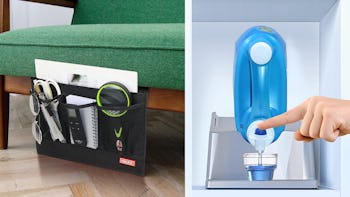 Amazon
We may receive a portion of sales if you purchase a product through a link in this article.
The wide variety of Amazon products you're about to find on this list have one thing in common: Amazing customer reviews and sky-high ratings. From a bathmat to a waterproof lighter, these finds have garnered glowing reviews from people around the world. So many reviewers love these innovative solutions, and get this: They're surprisingly affordable. These are the 50 cheapest, most clever things with near-perfect reviews on Amazon.
On this list, you'll find cleaning tools, iPhone accessories, elegant decor, and so much more. Plus, I've included a rave review along with each product — just in case you need any more convincing.
This article was originally published on