Of All the Weird, Popular Products on Amazon, These 50 Are Worth the Hype
They have glowing reviews for a reason.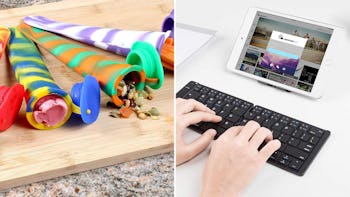 We may receive a portion of sales if you purchase a product through a link in this article.
You know a product's popular if it has thousands of positive, four- and five-star ratings (or, of course, if Amazon customers are leaving stellar reviews about it). This list is full of popular products that check those boxes — but they aren't the typical items you'd see on the shelves. In fact, these are some of the weirdest, most unique products on the web that have tons of customers backing them. They're worth the hype, too.
From solar-powered garden lights to colorful wine chillers, I've made sure to fill this list with items that are so worthwhile you'll quickly see how they became such a hit with shoppers.