61 Dope Things Under $30 on Amazon That You Never Knew Existed
Your new favorite hidden treasures await.
Written by Alexandra Elizabeth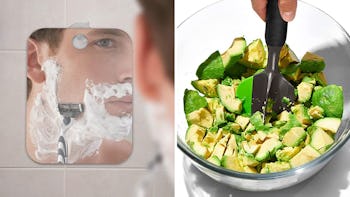 Amazon
We may receive a portion of sales if you purchase a product through a link in this article.
Variety is the spice of life, as they say, so it's only natural to want to add fun, weird, useful, and exciting new items to your space to shake things up every now and then. But what if the perfect thing to reinvigorate a room or make housework easier is out there, and you just haven't found it? That's where this list, full of dope things you never knew existed, comes in.
And better yet, everything below is super affordable, with all the products here priced at around $30 or less. So go ahead and stock up on everything you didn't know you've always needed.