50 Clever Things Under $25 on Amazon That Are Insanely Popular for Good Reason
These genius, cheap Amazon finds are selling like hotcakes.
Written by Allison Bolt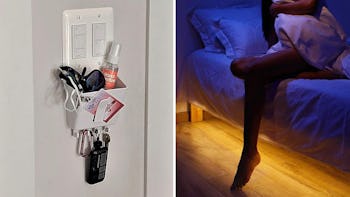 Amazon
We may receive a portion of sales if you purchase a product through a link in this article.
Sometimes you just need a super clever Amazon find in your life — like when you have a ton of time-consuming chores you've been putting off. Whether your space feels a little cluttered or you simply need a luxurious product to relax after work, these 50 clever things under $25 are here to help out.
Everything on this list is also insanely popular (for good reason). Grabbing these budget-friendly products will instantly make everything feel more manageable (and make your space look super chic), so it's easy to see why people love these clever little finds.