50 Cheap Things That Make Your Home Look & Feel More Expensive With Almost No Effort
Affordable products for an expensive-looking space.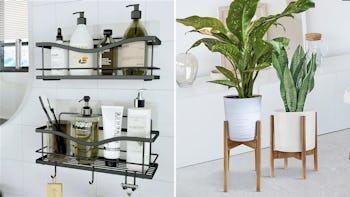 We may receive a portion of sales if you purchase a product through a link in this article.
Outside of work, home is where I spend the most amount of time — which is precisely why I like to try and make it look as nice as possible. The only catch is that I have to stick to my monthly budget, which immediately rules out any pricy renovations. Luckily, there are tons of cheap things on Amazon that can make any home look and feel more expensive with almost no effort. From solar-powered lights to plush all-season bedding, I've made sure to fill this list with items that every home can benefit from.
This article was originally published on