Any of These Cheap Things Could Make Your Backyard So Much Better
Written by Allison Bolt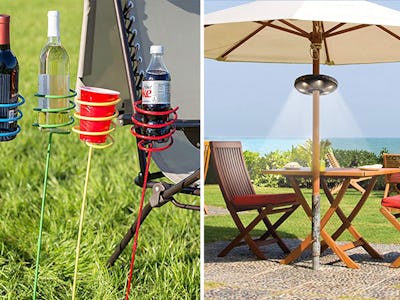 Amazon
We may receive a portion of sales if you purchase a product through a link in this article.
Elevating your outdoor space doesn't have to involve gardening all day or spending way too much on weatherproof furniture. Instead, you can grab any of these cheap things, and your yard will look so much better and be so much more enjoyable — even if you don't have a ton of cash.
These upgrades come with so many other perks, like making your patio space feel cozier, getting rid of annoying bugs, and instantly making outdoor dinner parties look more aesthetic.