Webb Telescope first images: 6 cosmic Easter eggs you might have missed
Feeling overwhelmed? We know the feeling.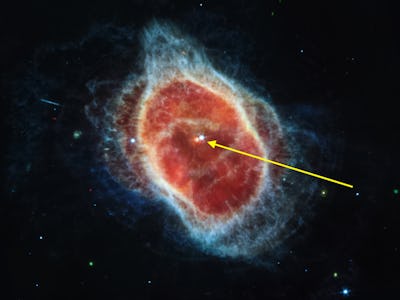 The James Webb Space Telescope promised the world one thing: It would unveil the Universe to a degree of detail and precision never before accomplished by any space observatory built by humankind. On July 12, the myriad scientists around the world who poured their life's work into making good on that promise were vindicated.
The Webb Telescope is a new era for astronomy and science. Scientists have no idea what they might discover with Webb. But with five observations taken in just one week of operation, they have already found several cosmic Easter eggs that defy expectations — including a few complete and utter unknowns.
Let's take a tour through six of the most revelatory and intriguing Easter eggs hidden in the first five James Webb Space Telescope observations.
Each new observation of Webb could mean a new discovery about our Universe. Keep up to date with the latest by following our coverage at our James Webb Space Telescope news hub.