Whether You're Looking for the Best VPN or the Best Deal, It's NordVPN
The best virtual private network of 2019 is also one of the best VPN deals around.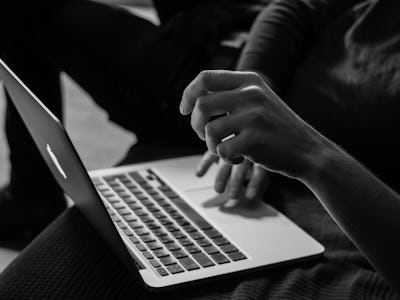 NordVPN
If you're looking to step up your online security, using a VPN, or virtual private network, is a great place to start. However, not all VPNs are created equal. It's important to make sure your VPN uses strong encryption technology, does not significantly slow down your connection, and does not keep any records of your online activity. That's why we always recommend NordVPN. Not only do experts consistently rank NordVPN as one of the best VPNs on the planet, but if you're willing to commit to a multi-year subscription plan, you can get an absolutely outstanding deal.
When you sign up for a VPN, you get access to special software for your computer or mobile device that encrypts every piece of data you send out. That data then travels to one of the VPN's servers, where it is unencrypted and sent to its final destination. Because your data emerges onto the web from VPN's server, it looks like all your online activity comes from that server, which means you stay completely anonymous. And because VPN servers are located all over the world, you can get access to geo-restricted content—which is especially helpful if you're living or visiting a country that censors online activity.
That's the idea behind a VPN anyway. Like we said at the top, not all VPNs are created equal. Some use inferior encryption protocols that are easy to decipher. Some slow down your connection as they bounce your data around from server to server. And some keep a record of all your activity, just like your ISP, which pretty much defeats the whole purpose of a VPN in the first place!
Why do you need a VPN? Just think about all the information streaming from your computer or mobile device. You may not care if your internet service provider knows your kid watches hours and hours of YouTube videos about slime. Maybe it doesn't bother you when you look at an item on Amazon, and two minutes later ads for that item show up in your social media feed. But you probably don't want people spying on everything you do online. You'd probably prefer the government or hackers don't have access to the detailed records your ISP keeps of your onlne activity. And you definitely don't want anyone to have access to sensitive data like passwords, usernames, credit card numbers, or banking information. Yet without a VPN, all of your data is totally exposed as it bounced around from server to server en route to its final destination. Along the way, anyone with the right tools can intercept and read it, especially if you have the audacity to send your data from a public wifi hotspot.
That's why you need a VPN, which creates a virtual tunnel between you and the web that shields your data and hides your location and identity from prying eyes.
Luckily, NordVPN doesn't do any of that. They offer OpenVPN and IKEv2/IPSec, the two most secure VPN encryption protocols. They have over 5,000 servers in over 60 countries around the world that produce some of the fastest connection speeds in the world. And because NordVPN is headquartered in Panama, they're not required by law to log users' activity. That means they never track, collect, or share your data, giving you complete privacy.
NordVPN lets you secure up to six devices with a single subscription, including phones, tablets, laptops, and even routers. And they support all major platforms and operating systems, which means you'll always be fully protected wherever you are—even in the little cafe around the corner with the free wifi that doesn't even require a password.
Still, the best thing about NordVPN is probably the price.
The standard monthly rate for NordVPN is $11.95, which is a perfectly reasonable price that's comparable to other top VPN services. However, with a longer commitment you can save a ton of money.
How much money are we talking about? Well, the NordVPN 3-Year Plan saves you a whopping $322.56 over the course of your subscription. That's 75 percent off the monthly price, or just $2.99 per month for the three-year term. So you basically get three years for the price of one.
For a VPN as good as NordVPN, you cannot beat that price. And if you're worried you'll get buyer's remorse the moment you click purchase, don't be, because the NordVPN 3-Year Plan comes with a 30-day money back guarantee.
If that still doesn't ease your commitment-averse mind, however, you can still save money with shorter-term options.
[The NordVPN 2-Year Plan saves you $191.05](https://go.skimresources.com?id=86205X1600663&xs=1&url=http%3A%2F%2Fwww.dpbolvw.net%2Fclick-8753476-13609939%3Fsid%3Dprod-100066) over the course of your subscription. That's 66 percent off the standard monthly price, or just $3.99 per month. But if two years isn't right for you, there's always the one-year plan.
The NordVPN 1-Year Plan does not save you nearly as much money as the 2-year or 3-year options. However, it still knocks $59.52, or 41 percent, off the monthly price. That works out to just $6.99 a month.
At the end of the day, whether you're looking for the absolute best deal, or the absolute best VPN, the choice is easy. NordVPN is both. And it takes just 60 seconds to sign up. So when it comes to protecting your online privacy and security, you are officially out of excuses. Click here to get NordVPN, today.