Dashlane Protects Your Privacy and Your Passwords at the Same Time
Streamline Your Online Security With Dashlane's Password Manager & VPN Combo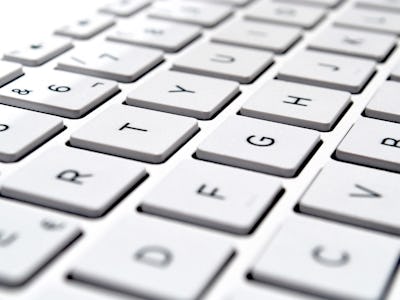 Unsplash
You probably think you're doing enough to protect your personal information online. But, statistically speaking, you're probably wrong. If you aren't even taking simple steps such as using a password manager and VPN app to safeguard your data, or using a credit monitoring service to spot fraudulent activity, you're leaving yourself completely exposed. Luckily the folks at Dashlane have an all-in-one solution that makes online security easy without breaking the bank.
According to a recent study, 92 percent of U.S. adults have engaged in risky data security behavior in the past year. That includes 82 percent who have reused passwords, 61 percent who use the same password half of the time, and 22 percent who use the same password all the time. It also includes 48 percent who use unsecured public Wi-Fi networks to transmit sensitive information, 45 percent who save passwords online, and 35 percent who save payment and billing information online.
If you're guilty of any of these things, and you're ready to start taking your online security more seriously, Dashlane is where you want to start.
Dashlane is a sophisticated password management app. It helps you create and remember complicated passwords so you don't have to rely so much on obvious words and number sequences that are easy to remember.
The free version of Dashlane lets you store up to 50 passwords and features a password generator that creates strong passwords according to the exact specifications of each of your online accounts. It also features a powerful autofill feature, an automatic password changer that instantly updates all your passwords at the touch of a button, and security alerts that let you know when a site you use has been breached.
With Dashlane, all of your passwords are totally secure. They use a proprietary security architecture with military-grade encryption, and the master password for your account is not stored anywhere, so your information is unhackable.
But that's just what you get with a free account. Wait until you hear what Dashlane Premium and Premium Plus can do.
With a Dashlane Premium subscription you get unlimited password storage, and all of your information is synced across unlimited devices. Seeing as how the average consumer has over 100 different online accounts, that's pretty handy. Dashlane Premium also gives you dark web monitoring, which basically means they scan the web for your personal information and notify you if they find it anywhere it shouldn't be. Best of all, Dashlane Premium comes with their built-in VPN service. This ensures all information leaving your device is encrypted, providing another layer of protection against those trying to view or track your online activity.
At just $4.99 per month, Dashlane Premium is an unbelievable deal. However, for those who want even more security, there's also Dashlane Premium Plus.
With Dashlane Premium Plus you get the sophisticated password generation software, one-touch password update functionality, unlimited password storage, dark web monitoring, and Dashlane's free VPN service. But you also get real-time credit monitoring that notifies you the instant something goes wrong, plus identity restoration support and up to $1 million of identity theft insurance. And it's all just $9.99 per month.
Most people think their personal information if safe until it's too late. Don't be like most people. Take your online security in your own hands and sign up for Dashline today.