Libra Is a Great Idea, but Facebook Is a Terrible Home for It
A scandal-plagued company is the worst-possible face for a system like Libra.
by James Dennin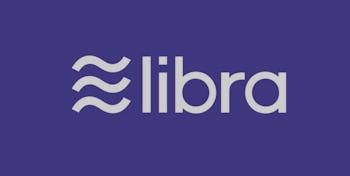 Libra
Facebook is hardly the first major company to release its own digital currency. Just a few months ago, the mega-bank J.P. Morgan rolled out JPM Coin. It runs on an enterprise version of Ethereum called Quorum, which was developed in-house at J.P. Morgan and which recently inked a deal with Microsoft to begin developing blockchain projects in the cloud.
Indeed, expect more companies to follow in Facebook footsteps, if they aren't already. Most major companies already issue company money, albeit in a low-tech form. You probably even have a gift card or two in your wallet right now.
The notion of gift-cards once seemed too good to be true for companies. "You mean people will buy money from us they can't spend anywhere else?" Indeed, the retailer that invented gift cards was so skeptical of the invention at first, they didn't even promote or advertise them at all, treating them as novelty items. Blockbuster, and later Starbucks, changed that, and Starbucks now sells billions worth of gift cards each year. It's hardly a coincidence, then, that Starbucks was also one of the first retailers to begin accepting bitcoin.
Americans now spend something like $130 billion on gift cards each year, according to data from CEB TowerGroup. About $1 billion in gift cards go unused each year, according to CEB TowerGroup's data. That's $1 billion in free money for all those retailers. A dollar now is worth a lot more to a company than the promise of a dollar later on.
So it was arguably only a matter of time, then, before Zuck Bucks, Bezos Bills, and Microsoft Money became a thing (in fact, some proponents expect all these companies and more to produce their own cryptocurrencies within the next two years).
The difference, now, is that the technology within cryptocurrencies has the potential to make company money actually useful, not just for companies but for consumers as well. A company-issued digital currency could be used to offer discounts, personalization, or other services to customers without restricting them from using that dollar with another retailer. Imagine getting the perks of having a luxury credit card — lounge access, or extra cash back, say — without needing to use credit card.
This is kind of what Facebook is presenting. A Libra might stretch a little farther if you're spending it with a Libra partner like Spotify, but it will still be worth roughly a dollar if you don't. Someone was going to come along and invent something like this eventually. It's a shame it had to be Facebook, a company known primarily for violating consumer privacy and in increasingly urgent need of a new business model.
The problem, not just for Facebook but arguably fintech proponents in general, is that no one wants to give Facebook any more information than they have already. Facebook also has a target on its back. Big tech is the populist punching back of the 2020 election season, on both sides of the aisle. Currency regulation is dry stuff. It's hard to picture any company at all capable of generating this much blowback on the topic, except maybe Wells Fargo.
And so, within hours of dropping the white paper, policy makers around the world had already issued statements criticizing it. Sherrod Brown, the ranking member of the Senate Banking Committee, had some of the harshest comments, saying Facebook had too much power already and comparing Libra, and the new non-profit Facebook is setting up to administer it, to "a Swiss bank account without oversight."
He was joined by Maxine Waters, chairwoman of the House Finance Committee and another unfortunate Libra opponent, who called for a total moratorium on the product's development until Congress can investigate. Of course the Europeans have concerns.
It looks like some of the launch partners are already going into expectation-management mode. Mastercard, one of Libra's launch partners, told Reuters that, actually, they "might not launch" at all if there's too much regulatory pushback.
It seems reasonable to say that the pushback is already here. Within a day of the Libra announcement, the Senate Banking Committee had already announced its first hearing on the matter, for July 16. It will be interesting to see which of Libra's launch partners are willing to step into the hot seat.