Save Big Now on 10 TB of Secure Cloud Backup
256-Bit AES Encryption, Automatic Updating, & Easy File Sharing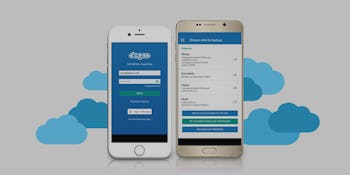 Inverse
The Details:
Cross-device cloud backup service
1, 2, 3, or 10 TB plans—way more than Google Drive or DropBox.
All data secured with high-grade 256-bit AES encryption
Replicated backups for an added layer of security
Automatic backup updates for your convenience 
Easy sharing via email or link
Why You Want It: Services like DropBox and Google Drive are seriously convenient, allowing you to store a wide range of data online and easily share them for work or play. Unfortunately, the size cap on these services can be limiting, but that's where Degoo comes in. This is an amazingly discounted chance to get 1 to 10 TB of lifetime backup data depending on plan choice—perfect for those who want to safeguard their files while still maintaining easy access.
The Deal: You can snag the 1 TB plan on a limited-time 94% discount right now at the Inverse Shop—just $49.99 instead of the normal $900. 2, 3, and 10 TB options are increasingly crazy deals at $59.99, $69.99, and $99.99 out the door respectively—the savings only get better as you move up in storage.
Degoo Premium: Lifetime 1TB Backup Plan - $49.99 See Deal