The Utlimate Tool for the Perfect Wifi Connection
Manage Multiple Networks, Find Your Weakest & Strongest Access Points, Solve Connection Issues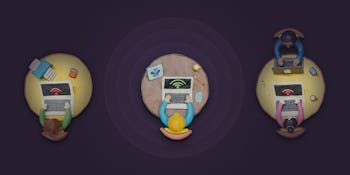 Inverse
The Details:
A complete solution for managing networks.
Visualize network signal strength across the area and identify dead-zones.
Use the troubleshoot function to solve connectivity issues.
View unlimited access points simultaneously.
Group access points into custom categories for easy reference.
Create and download network reports.
Why You Want It: There are few things more annoying than when you need the internet to work perfectly for that important Skype call, email, or work-related research, and it tanks. Not only does NetSpot allow you to minimize the chance this will happen with a specialized troubleshooting function, but it also allows you to visualize dead-zones for peak hotspot and device placement.
The Deal: This was already on sale at 72% off the $68 MSRP at The Inverse Shop, but right now you can get an even better deal when you use the MADNESS15 code on checkout for an additional 15% off, bringing the total down to just $58 out the door.