Easily Improve Your SEO With 95 Percent Off SERPStash
This tool for non-experts will streamline and revolutionize your SEO game.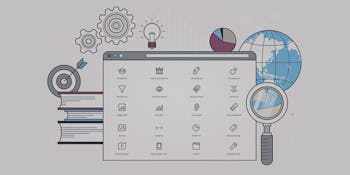 Inverse
SERPStash is a tool that streamlines the process of search engine optimization for non-experts. It breaks everything down into 3 parts: identifying keywords, researching backlink opportunities, and running integrated audits to define areas for improvement. Practically anyone can use it and make strides in their marketing game, plus it's cheap. The Inverse Shop has it for 95% off retail right now after the drop—that's only $24 down from $29 instead of the $500 MSRP.
With SERPStash, you can easily identify competitors' highest performing keywords and formulate a plan to implement them for your content. Find out who's connecting with your competition at the highest level and how to integrate grade A backlinks for your own product or service. Test site speed, Google ranking, top backlinks and queries, and mobile-friendliness under one roof. Rinse, repeat, and watch the traffic flow in.
If you're a business pro who'd love to get a better handle on SEO, check out SERPStash. It's currently on sale for 95% off after the current price drop. That's just $24 for a tool that usually costs $500.