The Truth Is Going Green Energy Isn't as Expensive as You Think
The truth about affordable green energy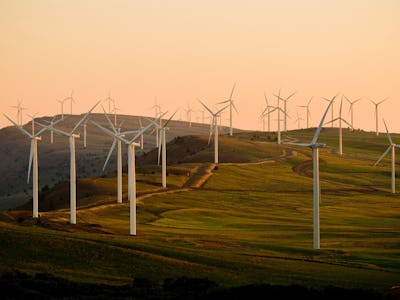 Arcadia Power
One of the biggest misconceptions about fossil fuels is that they are cheaper than clean energy sources. The problem is that most people don't know where or how to access clean energy aside from investing in an electric vehicle or installing solar panels on their roofs. Arcadia Power provides the most accessible alternative, and it's available to any person who pays a utility bill. Arcadia Power is an online platform which works with your utility payment to provide free access to low-cost clean energy resources.
We've partnered with Arcadia Power to offer Inverse readers $20 off their first power bill. Simply head over to this landing page to get started with this unique service that delivers access to clean energy, whether you rent or are a homeowner.
How does Arcadia Power save you money? By signing up, you join a community of over 150,000 members, which drives the collective purchasing power and allows Arcadia Power to negotiate a lower monthly payment for green energy. Members have saved as much as 30% on their power bills after switching to Arcadia Power.
Arcadia Power helps you connect to less expensive clean energy plans — and you get some peace of mind knowing you're doing something positive for the environment. Think of Arcadia Power like an automated energy advisor: they manage your utility account for you, then proceed to recommend an alternative clean energy plan you can choose to opt-out of.
In addition to its online dashboard, Arcadia Power offers a smartphone app that helps you track and visualize savings over time. This feature helps users understand where power is coming from, and how their money is being spent.
Oftentimes, members are able to save as much as 30% off their original bills once they switch. Plus, Arcadia Power offers utility billing at no transaction fee, so you can earn points with every power bill. You can sign-up here to switch to Arcadia Power and save $20 off your first bill. Go green today!