Discover the Deceptively Simple Multi-Tool That Could Save Your Life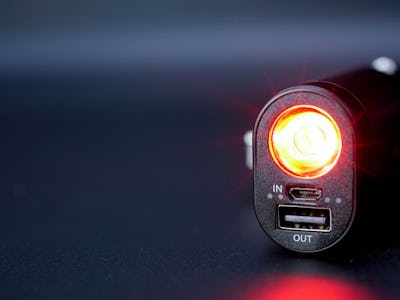 Inverse
The Details:
Cuts stubborn seat belts you can't unbuckle.
Breaks through windows with one tap.
130-lumen flashlight that can also be used as a red distress beacon.
Integrated 2200 mAH battery to charge your devices.
Why You Want It: We've gotten pretty good at ignoring the statistics in the service of practical needs, but the fact is that you could have a bad car accident tomorrow. The Rescue A6 multi-tool provides a variety of functions for escape and survival in the event of a crash or other emergency. You'll be glad you have it if the time comes.
The Deal: Any tool that could save your life is worth the investment. Plus, you get 18% off when you nab this on The Inverse Shop right now, bringing the total from $26.95 to $21.95 out the door.