We Found a VPN That's *Actually* Easy to Use
We're talking zero speed throttling, a super-intuitive interface, and yes, lifetime access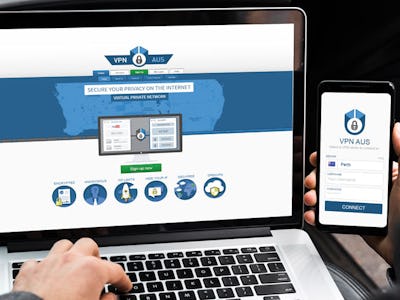 Inverse
Why You Want It: Many know how valuable VPNs are for protecting online data, but shy away from these tools because of the extra baggage they can carry—annoying pop-ups every few minutes, unintuitive interfaces, speed throttling, and invasive logging. VPNAUS has none of these annoying side-effects and all of the effective protection you'd expect from a top-tier product.
The Details:
Surf anonymously from an AU-based server for zero content restrictions.
Sports one of the most intuitive, streamlined interfaces available.
Enjoy VPNAUS's 100% no-log, no-speed-throttling policies.
The Deal: If you've been looking for a superior VPN that won't be more headache than a solution, here's your ticket. The Inverse Shop is running a crazy deal—-92% off and only $39 for lifetime access. That's chump change compared to the $500 you'd normally pay.