The Smart Home Item That's Essential to Protecting Your Home
Record And Keep 24/7 Tabs Via App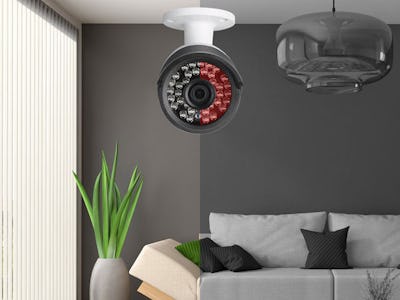 Stack Commerce
The Details:
Full DVR for all 8 cameras.
1080p footage lets you pick out facial details, license plate numbers, and other key information.
All-weather cameras for outside placement.
Motion detection tech with tied email alerts and smartphone notifications.
Enough storage to record 24/7 for up to 30 days.
Why You Want It: Whether you're worried about the valuables you have stored in the shed, or the safety of your children while you're away, having a smartphone-accessible surveillance system can be incredibly useful. This Loocam is an HD 8-camera package complete with DVR and other top-tier features at a price you can actually stomach.
The Deal: This is a lot of advanced hardware, but the MSRP is less than you might expect at $299. Head over to Inverse right now and get 16% off for a total walk-away price of only $249.99.
Like this deal? Check out Vault, the best way to secure your online data for just $9.99/mo.